This second post in my Bookish Wonders series is all about book nerd jewellery. After finding a picture of the Library Necklace on the
Book Riot
website I fell in love. But after a feverish hunt of the interweb I was left heart broken. At $340 (£215) these are well out of my price range. But fear not I have found some super cute and a lot more affordable bookish jewellery for you to browse!
I have officially fallen in love Library Necklace. Can I borrow $340 off someone please?!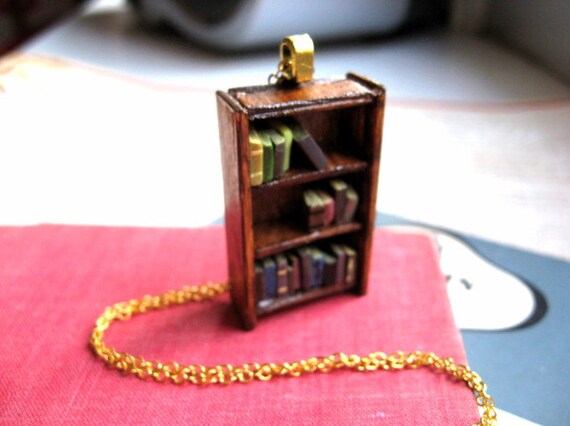 These mini bookshelves are made to order and super cute! And at on £25 a pop I think they are a bargain!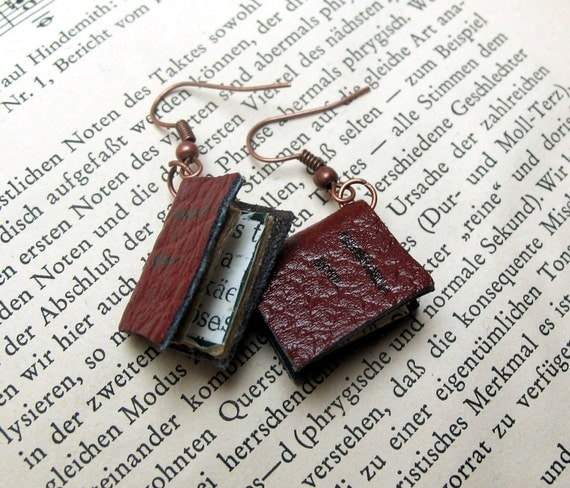 Of all the jewellery I have found, I think these have to be my favourite! These Book Earrings are right up my street - LOVE! And at only £8.37 I think you can expect to see me modelling a pair of these very soon.
This little home made Hunger Games Necklace from Australia and so cute. But with only 6 left on this ebay store and only £14.07 I fear that these may sell out very soon.
These Harry Potter Book Necklaces are from a seller on ebay and I think they are perfect for a HP Nerd like me!
Even better they are only £3 each or £21 for the full set!
I have no idea what the quality of these Twilight Book Necklaces is but at £3.50 each I think they are so cool.
Maybe a little too much tho!
So what do you think? Is book jewellery a super cute fashion accessory for a book worm? Or a little to much like a book fetish?!
Thanks for reading,
Love Rie x